Where it Started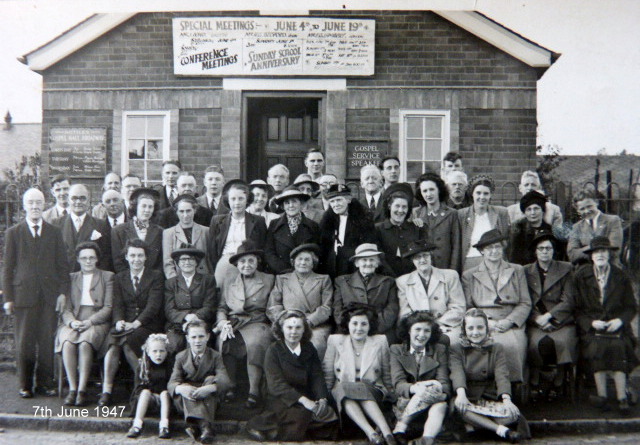 In 1934, an outreach work commenced in Syston with Christians from York Street Gospel Hall supporting Sunday School and gospel activities in the old picture house. The land where the Broadway Gospel Hall was built used to be allotments for the use of the local people.
With numbers growing, the Lord inspired a builder to support the work in Syston. In 1936, he bought the land where the allotments stood and, generously using his own funds, built the main meeting hall which still remains to this day. On 25 July 1936, the Broadway Gospel Hall, Syston, was opened.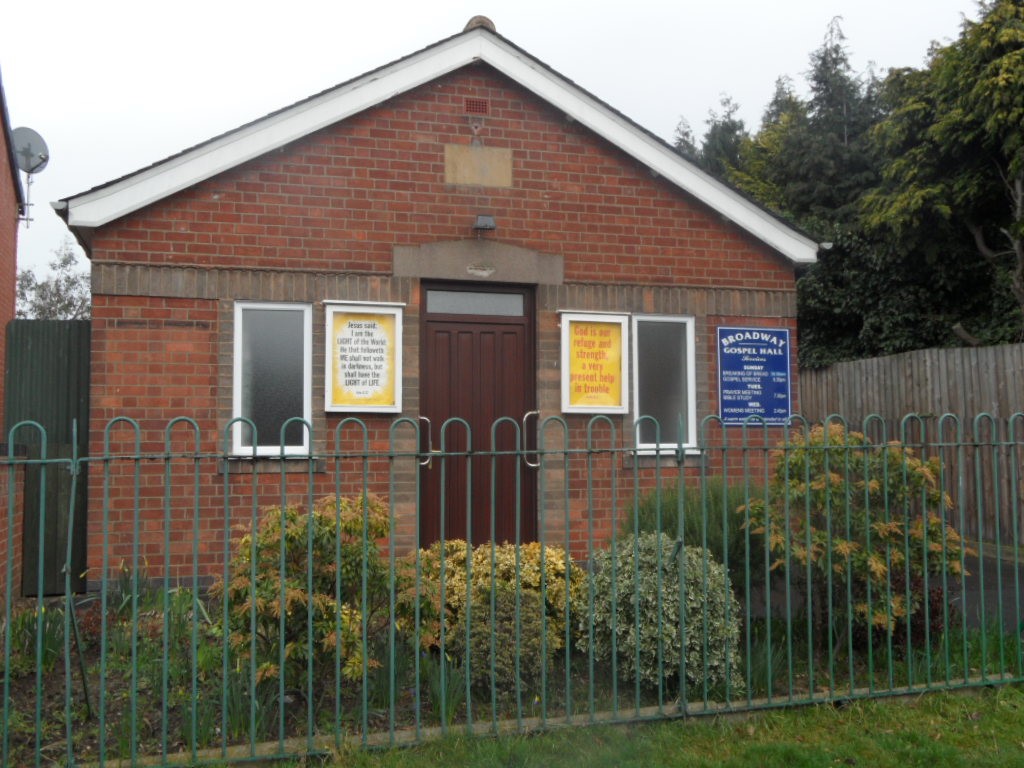 Baptisms took place at York Street up until the 1980s, when a baptistery was installed at the hall. The building was extended in 1984 with a back room, kitchen and toilets. The extra back room provided another classroom for the Sunday School, meaning the main hall no longer needed to be separated by curtains.
History of the Meetings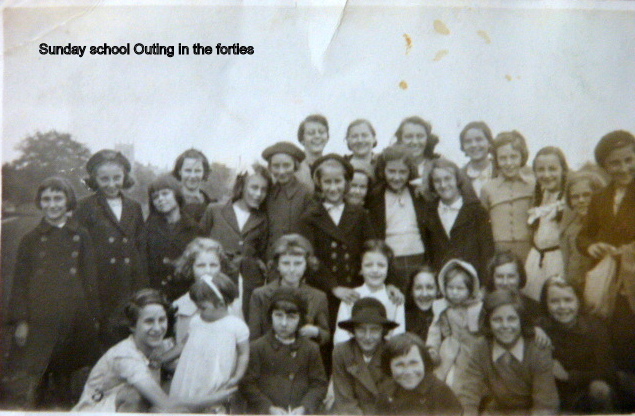 From the beginning, services were held each Sunday morning and evening: the Sunday School met in the afternoon. There were also prayer meetings during the week. The Christians were encouraged by visiting speakers from up and down the country who were willing to come and preach at evening meetings and prayer meetings.
The Sunday School was initially slow to get going. Teachers from York Street came to help . However, children were encouraged to come and attend with the offer of a free Bible after six week's attendance. As numbers grew, Sunday School anniversaries were held in May, where up to 100 parents and children would attend. Although the Sunday School ended in 1996, children's work restarted in 2009 with a weekly after school club, called the Bible Discovery Club.
The "Ladies' Meeting" began in the late 1930s, with women taking it in turns to run it. Support from local speakers still brings challenge and blessing, as the women enjoy Christian fellowship.
Conferences were held on Bank Holidays and in June up until a few years ago. From the 1950s, missionaries from all over the world would attend missionary conferences at the hall in which they would share stories of how the Lord was blessing their work.
Broadway Gospel Hall celebrated its half century anniversary in 1986, when many of the original Sunday School children joined in commemoration.